As a K-12 leader, you know how difficult it can be to keep track of various bookkeeping operations, especially when it comes to student fees and payments. Without a streamlined system in place, important tasks can get overlooked, resulting in frustrated parents and students, as well as financial loss for your school.
That's where SchoolBanks comes in. Our integrative solution is designed to make your district more efficient and leave your students and parents more satisfied. With SchoolBanks, you can centralize various bookkeeping operations and streamline daily tasks, freeing up time for more important matters.
But why is it so important to have a streamlined fee management system in place? Here are a few reasons:
Enhanced Financial Transparency: By having a centralized platform for fee tracking, you can provide parents and students with a single point for notification of fees, balances owed, invoice tracking, and payment due dates for each student. This enhances the accuracy, transparency, and accountability of cash transactions.
Reduced Costs: SchoolBanks offers reasonable pricing, with discounts for larger schools and districts. You can also minimize the cost of replacing reusable assets and extend your IT investments at no cost.
Improved Collection Rates: With SchoolBanks' mobile-friendly parent/student portal, you can turn outstanding fees into on-time payments. You can also achieve a 29%+ increase in outstanding fees collected and a 50% reduction in petty cash discrepancies.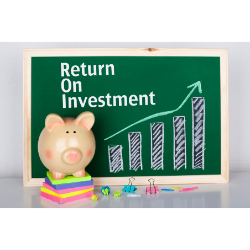 In short, a streamlined fee management system is crucial for the success of your school. With SchoolBanks, you can simplify difficult processes and increase financial transparency, all while reducing costs and improving collection rates. Contact us today to learn more.