As a K-12 school leader, you understand the importance of managing your school's finances effectively. One of the most significant challenges in managing a school is the complex and often confusing task of fee management. There are fees for everything from tuition to school supplies, extracurricular activities, and more. If you don't have an efficient and streamlined system for managing these fees, you risk losing money, creating unnecessary stress for staff and parents, and affecting the educational experience of your students.
This is where SchoolBanks comes in. SchoolBanks is a comprehensive fee management platform that streamlines the fee collection process, increases transparency, and simplifies reporting. Here are some reasons why your K-12 school needs SchoolBanks for effective fee management.
Streamlined fee collection
With SchoolBanks, fee collection is simple and straightforward. You can create customized fee structures for your school, set up automated payment reminders, and offer multiple payment options, including credit card, bank transfer, and PayPal. This simplifies the fee collection process for parents, reduces administrative tasks for staff, and ensures timely payments.
Increased transparency
SchoolBanks provides a single point for notification of fees, balances owed, invoice tracking, and payment due dates for each student/parent. This level of transparency enhances accuracy, transparency, and accountability of cash transactions, helping to reduce discrepancies and conflicts.
Simplified reporting
SchoolBanks generates detailed financial reports that make it easy to track fee collections, outstanding balances, and payments. This saves you time and effort by eliminating the need to manually compile data, reduces the risk of errors, and provides accurate financial data at your fingertips.
Cost-effective
SchoolBanks offers reasonable pricing, with discounts for larger schools and districts. Additionally, by reducing the amount of time and effort required for fee management, you can reduce administrative costs and increase revenue.
Improved parent engagement
By using SchoolBanks, you can improve parent engagement by providing a mobile-friendly portal that allows parents to easily track fees, make payments, and receive timely reminders. This helps to improve parent satisfaction, reduce the number of overdue fees, and increase on-time payments.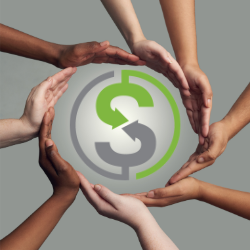 In conclusion, SchoolBanks is a comprehensive and effective solution for K-12 schools that want to simplify the fee collection process, increase transparency, and reduce administrative tasks. By using SchoolBanks, you can save time and money, increase parent engagement, and ensure a better educational experience for your students.